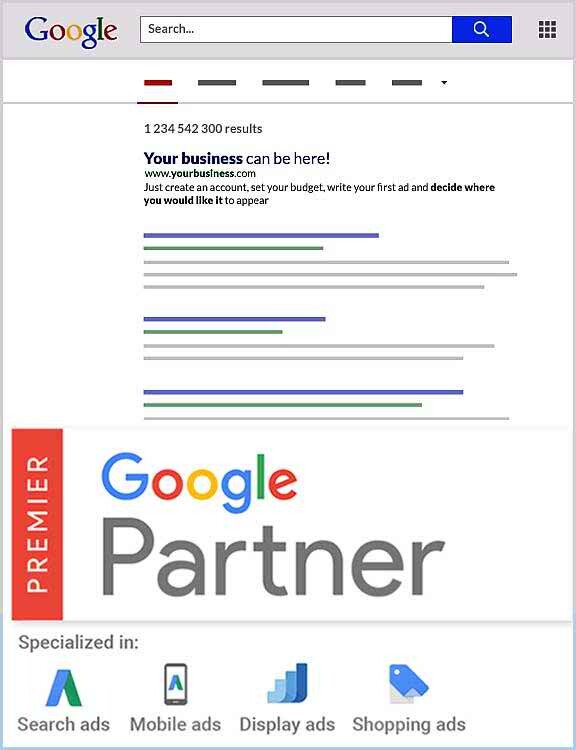 The benefits of achieving Google Certified Partner status
Google offers a wide range of programs for individuals and organizations as part of its set of trainings and tools. The benefits of a firm becoming a Google Certified Partner are many: one can display the official "Google Certified Partner" banner, and be officially listed on Google's Partner Pages.
But there are also less obvious benefits that can accrue to partners: here are some of them:
Staying abreast with evolving best PPC practices. Google's best practices are made immediately available to certified members of the program, letting your staff stay on top of the rapidly changing developments in paid search.
Better PPC performance. Fewer mistakes and better execution means overall lower CPCs, better ROI, and ultimately a stronger agency.
Professional development. We are very enthusiastic about the Google training programs – not only does it open up the potential for an elevated position, but it makes us better, more knowledgeable professionals. Consequently we are better able to serve our clients, providing a win-win for us and the clients.
Beta Features. As Certified Google Partner we have access to Google's beta features. This means that after Google has developed a new feature or application, its partners can test and use this feature up to a year or more before it is available to the general public. Imagine the advantages to be gained by using Google marketing features a year before your competition even has access to it!
Google partners can provide you huge financial savings on AdWords PPC cost: Please click on the link goo.gl/xhTVuo too see the possible promotions.