What is the Google Display Network?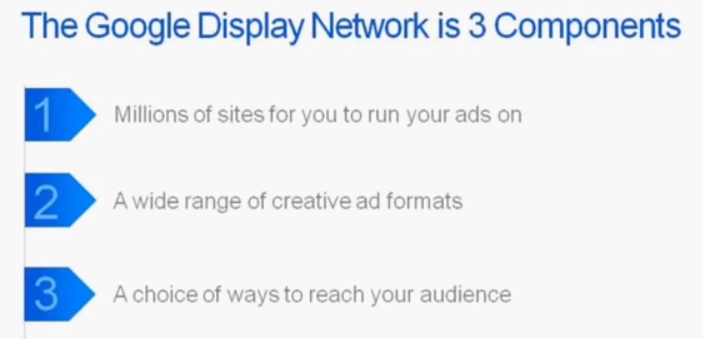 Position of Text Ads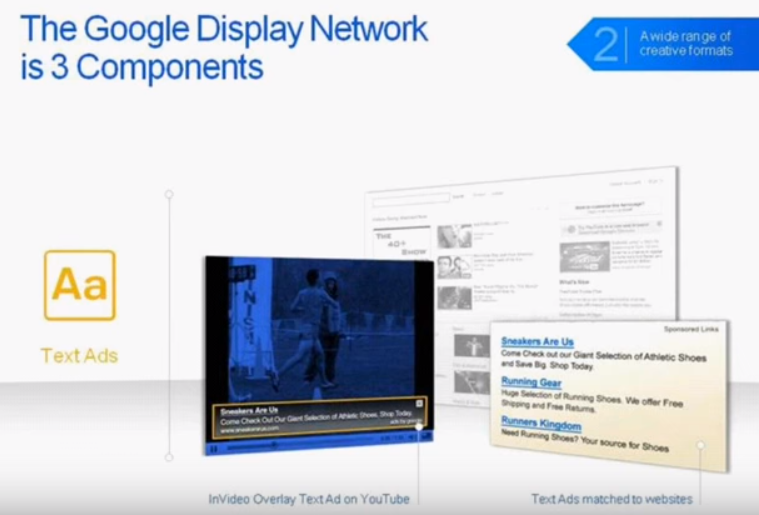 Position of Image Ads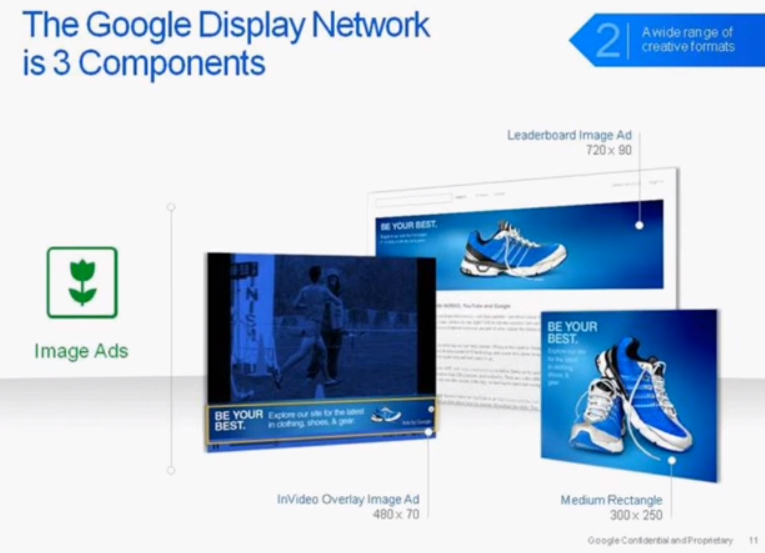 Video Ads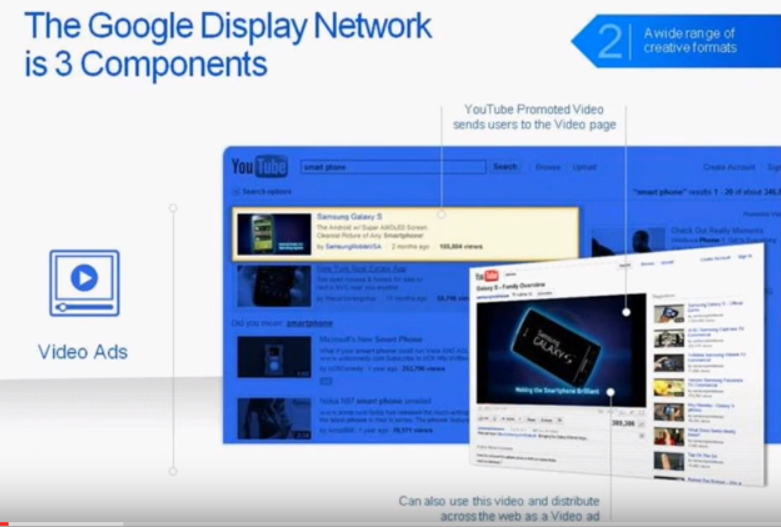 Targeting: Content and Topic – Audience is regardless of website
Use Contextual Targeting Tool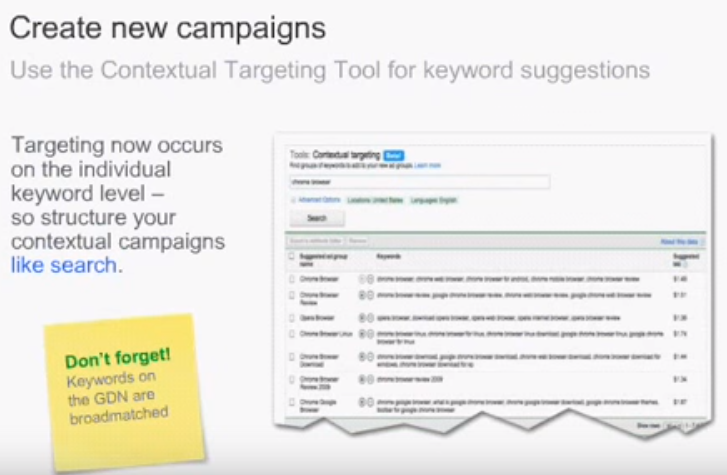 Dynamically insert the keyword that generated the ad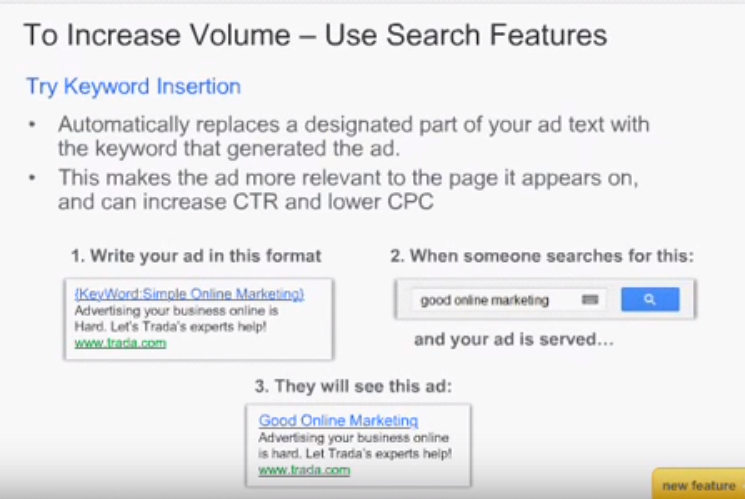 Modified Bidding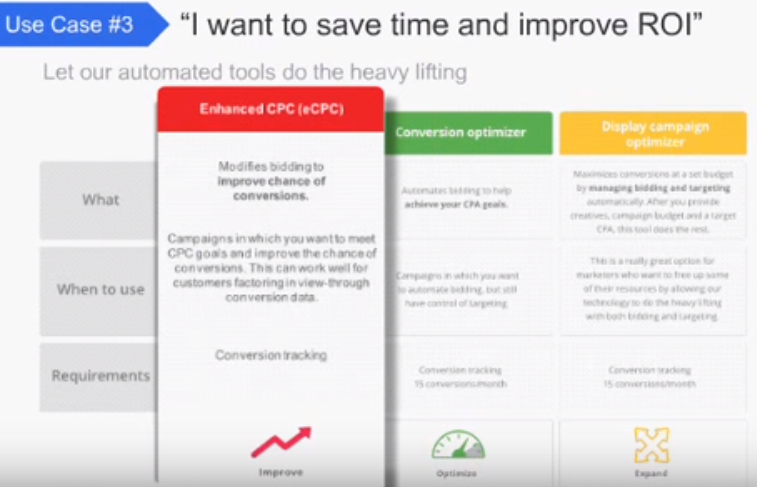 Enhanced CPC increase by 30 percent higher all the way down to zero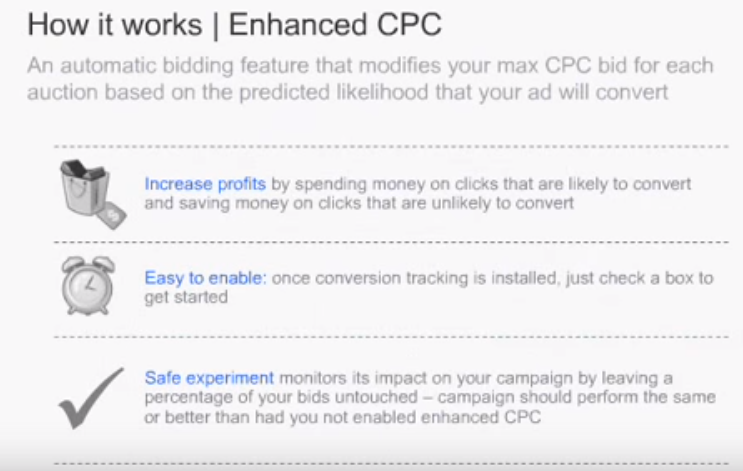 Conversion Optimizer needs at least 15 or more conversions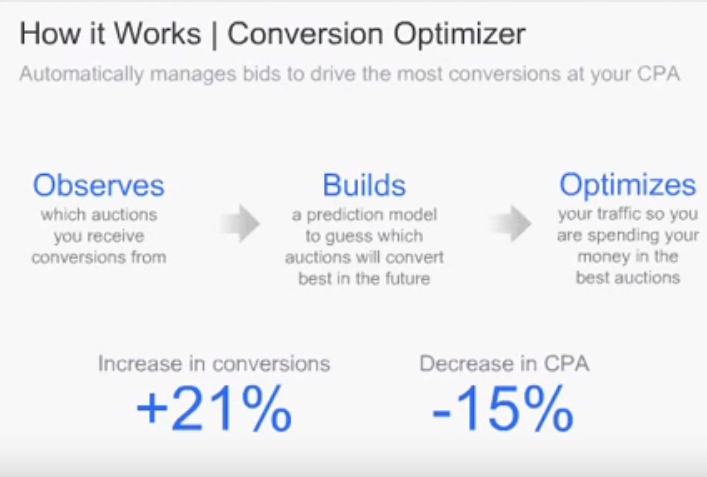 CO is Conversion Optimizer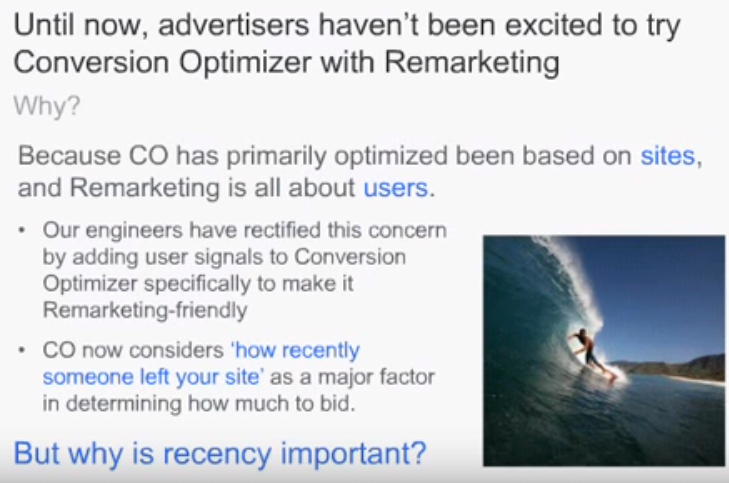 Automated Targeting and Automated Bidding together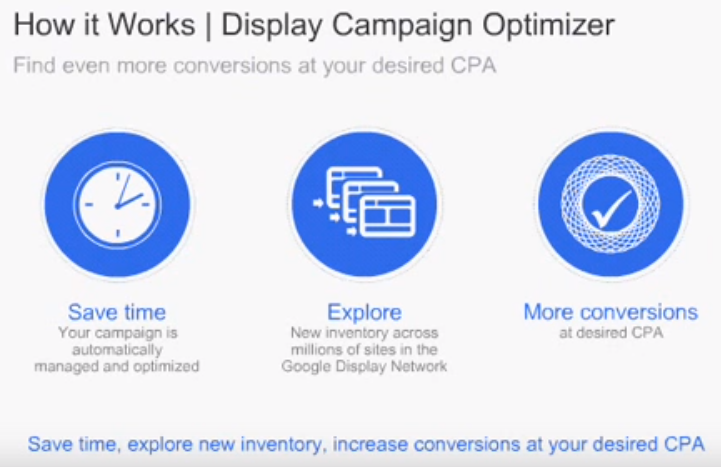 Web page like juvenile humor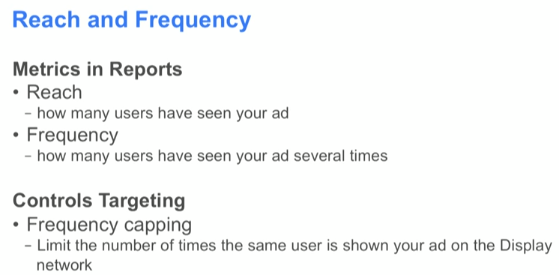 When QS does not matter – CPM Bidding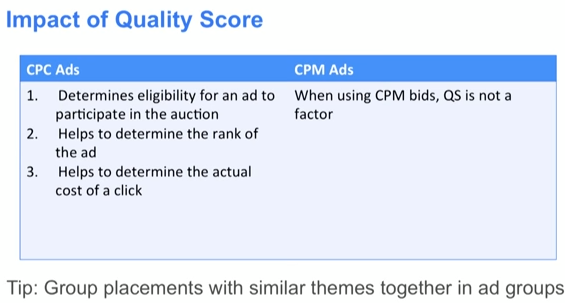 Conversion Optimizer is different from Display Optimizer. Display Optimizer also tries to find new placed to place your ad. CPM is only for DGDN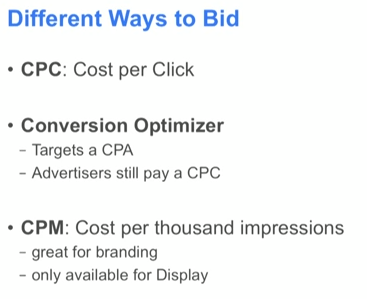 Image, Video, Rich not on Google Search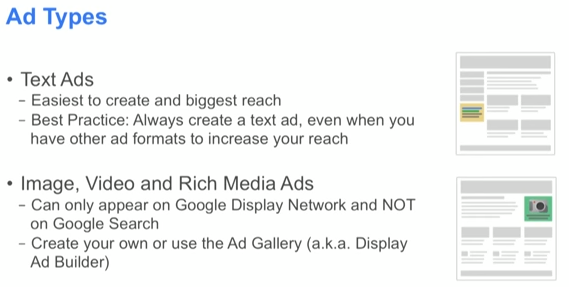 You can make edits on the ads that don't look good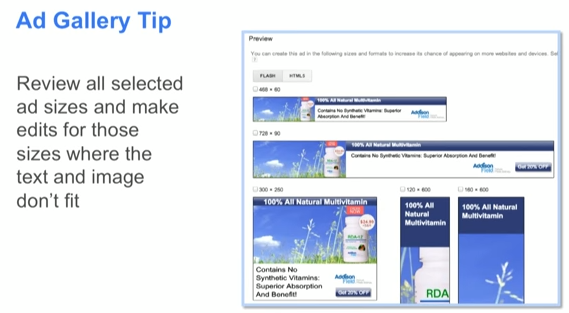 Set CTA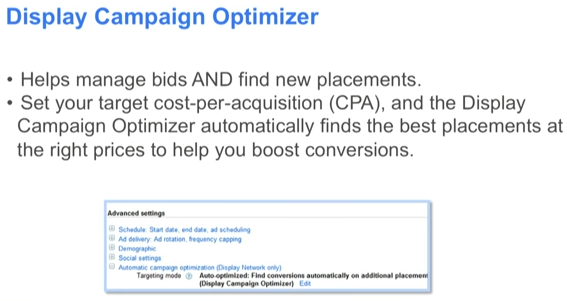 Great for Demographic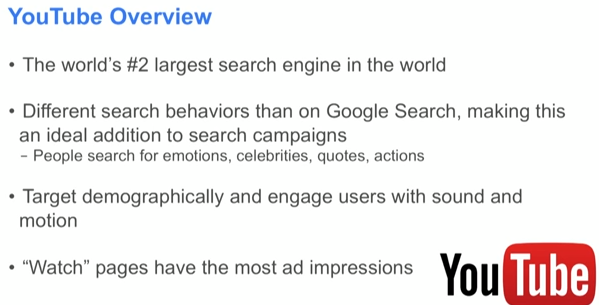 AdWords for Video and GDN for Video? Pricing Model
AdWords for Video offer TrueView that you pay cost per view. It can be any length. Upload to YouTube.
In GDN there is limitation on Video length. Cannot be longer than 30 seconds. No skipping option.
AdWords for Video is now in AdWords interface. Targeting groups are gone and we now have Ad Groups.