Google tag manager allows you to dedicate an event action to every click or even video watch on a landing page or website.
After that you can use Google-Analytics-Event-Action-Sequence-Analysis to see which event actions will lead to a major conversion such as a phone call or a form submission.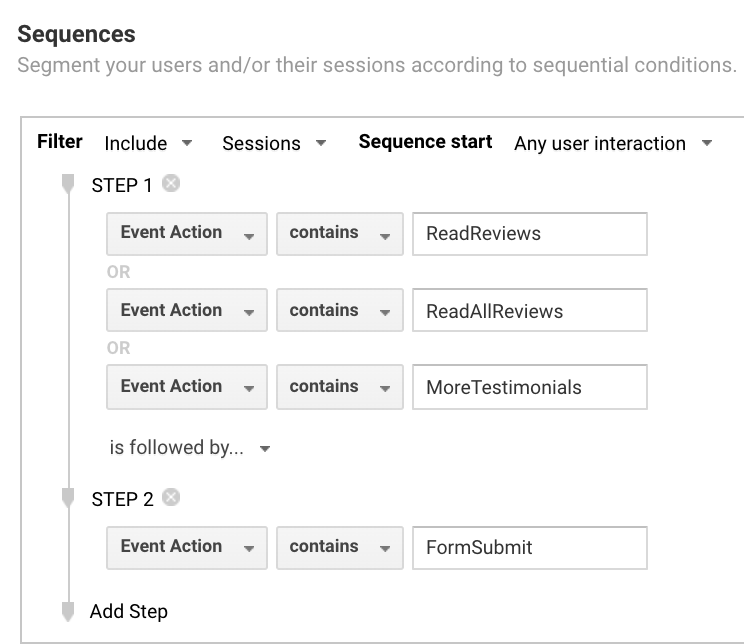 For example in image above we define a sequence when a visitor visits the Review pages and/or read more testimonials (first sequence) and then finally submit a contact form (step 2 or second sequence).
If the number is high compared to total number of Review actions, it will confirm that Review pages are working.   For example if you have 1000 Review page visit and only 1 or 2 Form submission, something must be wrong with reviews.  Image below shows this analysis for sequence above: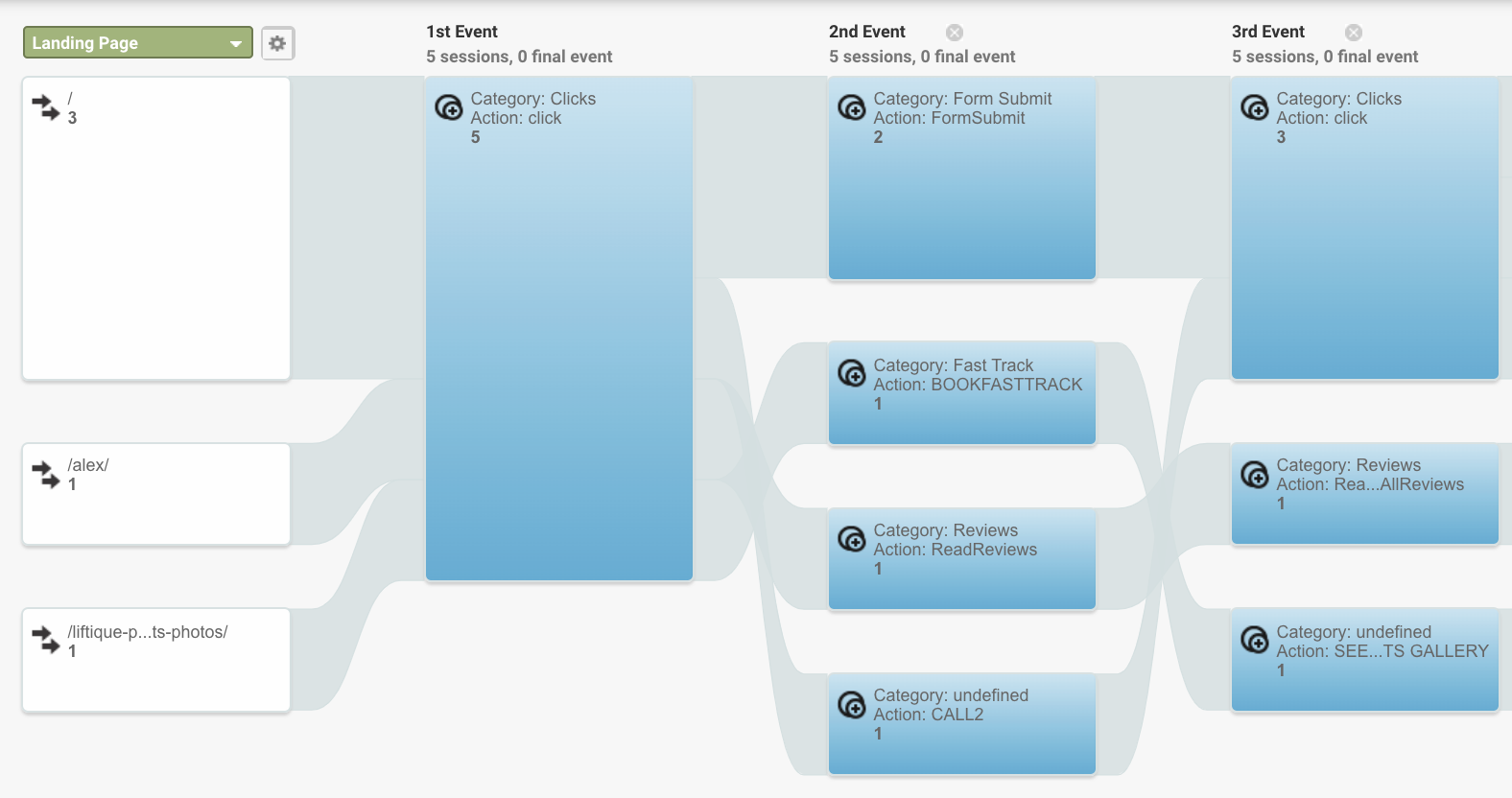 Notice we have only 3 such sequences.  Image below shows total number of first sequence in the same time period:

We have 113 total of first sequence and only 3 conversions.  This means only 3 percent.
This is the most effective procedure to optimize a landing page or a website.